Someone in your team isn't doing what they need to
We solve those difficult conversations in schools
These issues are reducing the quality of your children's education
But they are all fixable,
if you know how
Fix these issue and be thanked by the person
Fix these issues quickly and kindly
Imagine knowing how to fix that issue that's been dragging on.
It is possible.
We can teach you how.
Included in your training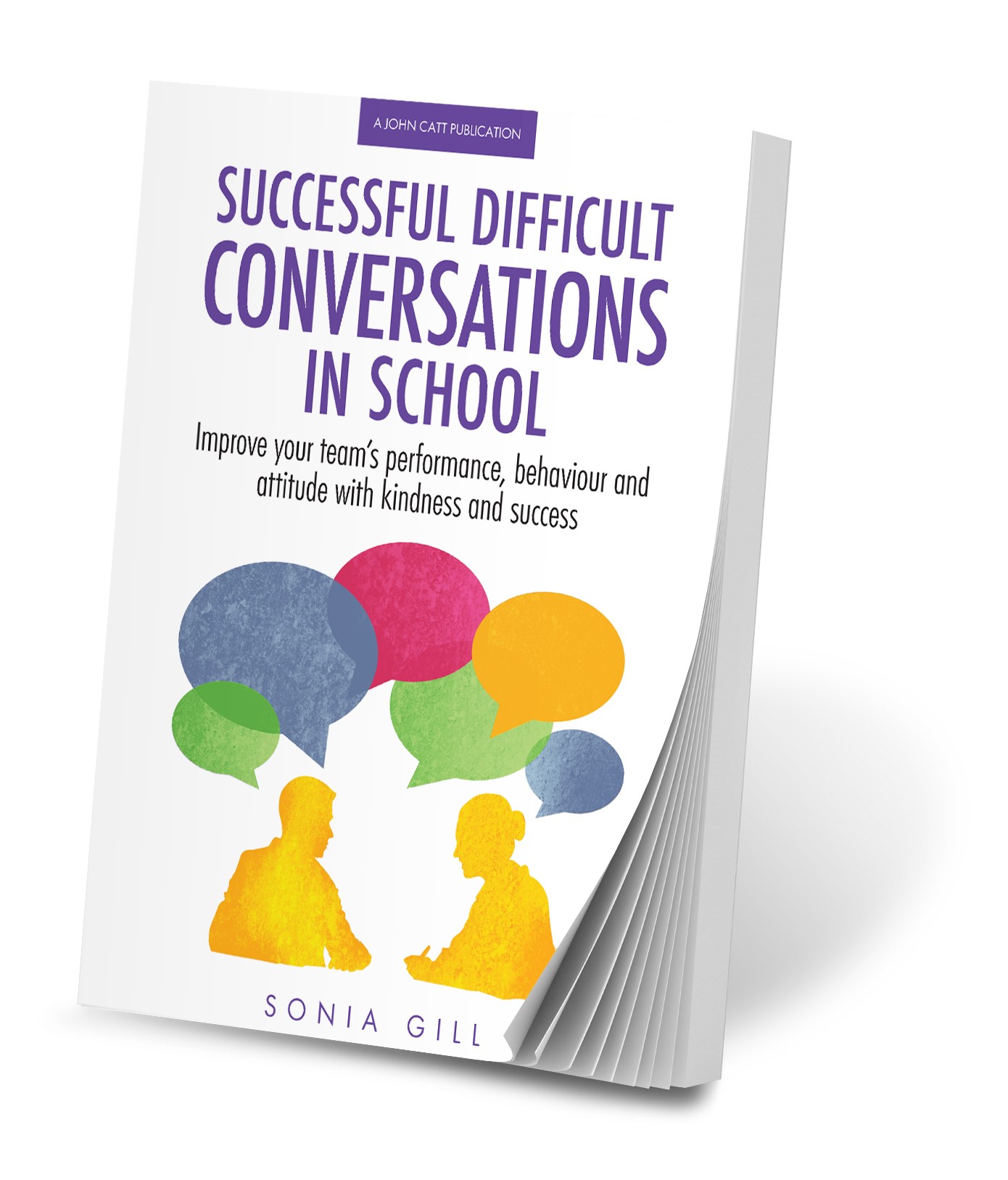 What People Say About The Training
"The work we have done with you is some of the best development I've had and did more to develop our confidence in handling difficult conversations than qualifications like the NPQH. "
Kevin Gritton, Headteacher,
Saint Benedict's Catholic Voluntary Primary School, Derby
"Just wanted to say thank you for today. I had no idea what to expect but I really enjoyed the day and received some really useful feedback from you in the most supportive of environments".
Mrs R Berry,
Head of MFL, The North Halifax Grammar School
"Thank you for a great training day on Friday – it was worth every minute. You inspired me to improve my school and you made it feel possible!
The training has given me the confidence to tackle the difficult conversation and the tools to help it run more smoothly. I can't wait and I'm not planning on putting them off any longer; I now appreciate how much my school improvement journey depends on it.
I really can't put into words how uplifting the day was for me."'
H Ross,
Headteacher, Cheshire
| | |
| --- | --- |
| 09:30 – 10:00 | Introduction to the session |
| 10:00 – 11:00 | Making sure your message is heard |
| 11:00 – 11:15 | Break |
| 11:15 – 11:45 | Managing the emotions |
| 11:45 – 12:30 | Structuring your difficult conversation for success |
| 12:30 – 13:00 | Lunch |
| 13:00 – 13:15 | Preparing your difficult conversations |
| 13:15 – 15:45 | Practising your difficult conversations for success (incls break) |
| 15:45 – 16:00 | Session wrap up |
You need to talk to someone who isn't doing what you need them to do.
It's not why you came into leadership, but it's part of what you need to do.
We teach you to have these conversations kindly and effectively.
At Heads Up we know that you want to be a good leader for your team and children.
To do that you need your school team to teach your school of children as well as you could teach your class.
The problem is that some of your team aren't all doing what you need them to do and there are issues that need to be resolved, understandably this is frustrating and draining.
We believe that all difficult conversations can be resolved without capability or court which is why since 2011 we've not found one we can't fix kindly and effectively.