Sign up for the free online training on how to have successful difficult conversations is now closed
If you have any further questions, please email sonia@ukheadsup.com
Have you ever had one of those difficult conversations where someone walks out the room and you think "They didn't hear what I was trying to tell them?"
Or, have you found that you're rehearsing a conversation before it happens; and afterwards you are churning over and replaying it?
Or maybe you've had one of those conversations where someone says they'll do everything you'll ask them to do but you know they won't.
If you have, then you are not alone.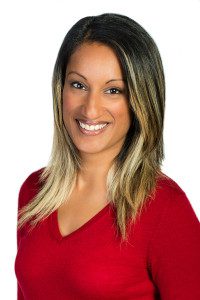 I'm Sonia Gill, Founder and Director of Heads Up and I have supported hundreds of school leaders to have those difficult conversations more successfully and I am delighted to be launching these free online training videos to help you have more successful difficult conversations.
To get your hands on this training, simply sign up before the 3rd October because that's when we'll begin.
This free headteacher training course includes:

Proven methods for having more successful, difficult conversations

Understand the cost of conflict
Reduce the stress of these conversations
Increase the success
Avoid the biggest mistake

3 training videos, direct to your inbox
Expert advice from our founder, Sonia Gill
Learn at your own pace, any time you want, from wherever you want
At Heads Up, we understand how tough it can be to have difficult conversations with your team, parents and governors – these tricky conversations are everywhere! We also understand how important these conversations are to improving the quality of teaching and learning in your school.
Over the last five years we've been working with and training hundreds of headteachers and school leadership teams across the UK, helping them to have more successful difficult conversations with their team. Now, your school can benefit from our training by taking part in our exclusive free video training course, but hurry, free enrolment closes 3rd Oct!