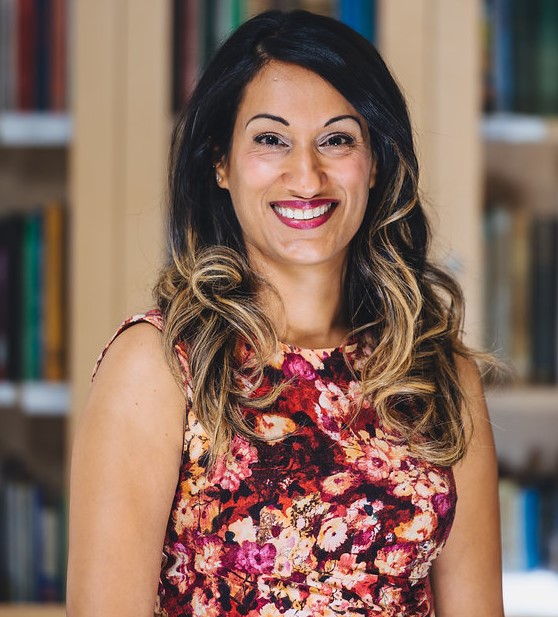 I can judge a school in 30 seconds, with a high degree of accuracy.
I'm Sonia Gill, the #1 author of two books 'Journey to Outstanding' and 'Successful Difficult Conversations in School' and I'm an expert at taking schools from good to great.
For over 5 years I've walked into an average of 4 schools every week. There are tell-tale signs that tell me what grade a school is.
Ofsted inspectors see it, your parents see it, your children see it. Do you see it?
In January 2016, Sir Michael Wilshaw said that OFSTED inspectors know within a couple of hours of being in a school how good it is.
In fact, I think they know far quicker. They know in 10 mins. I can show you how.
Because environment is emblematic of our culture, it gives away your expectations and standards.
Take the 'Heads Up First Impressions Challenge' and let me help your school. You'll also be entered into our prize draw for a chance to win a free environmental walk around worth £600+VAT
Fill in the form at the bottom of the page. You'll be contacted by email and asked to send me three photos, one of each of the following:
School entrance/reception area.
Staffroom.
A classroom.
I will tell you what the photos say about your school, what they project and give you some simple tips to improve these areas. The tips I provide will be:
Free to make (we're not talking about expensive redecoration, far from it).
Quick to do (each change typically takes 15mins).
Have a huge impact on how your school comes across (to anyone who comes into it).
Are you determined to move your school to a better place?
Do you have a passion to provide a better environment for the children in your community?
Just enter your details in the form at the bottom of the page and my team and I will review the photos and provide you with the suggestions within just 5 working days.
What have you got to lose?
Why should you do this?
You know you have a duty to make the school environment you manage the best it can be.
You chose the path of education to make a difference in the lives of children and what children see in their environment does have an impact on how they perform (should we just say this?).
It will take just a few moments, has no obligation and doesn't require any budget approval 😊.
Will making your school 'look' outstanding make you outstanding?
No. Not directly.
But people respond to their environment, and if your environment looks high performing you'll be surprised how people begin to raise their own expectations.
The movement from Good to Great starts now. Submit your photos here and start the journey!
Win a free half day environmental walk around with me
Send your photos to me by 31st October to be entered into our prize draw for a chance to win a free environmental walk around where I will spend half day looking at the easy and free ways to make your school look outstanding – it costs £600 to buy!
All entries before 31st October will be entered into the prize draw.
How good is this environmental walk?
To date every school has loved it! Here's what one head had to say:
'We walked the whole school with Sonia and got a great list of practical ways to make our school look and feel exceptional, both in and outside of class. 
It helped confirm ideas I'd had and gave me the reassurance to take them forward. Sonia also gave my team and I, new ideas that were simple, cost free and are already making an impact across our school. The changes have helped me get a clearer head and is improving working practices throughout our school. 
I would recommend an 'Environmental Walk' with Sonia for any school looking for quick and inexpensive (free) ways to improve the environment and, as a result enhance the atmosphere and culture of the school.'
Rebecca Drysdale, Headteacher, Ilford County High School