We're sorry but this support is no longer available to buy.
Please contact Sonia at sonia@ukheadsup.com if you wish to look at support options.
—–
What does the essential knowledge base cover?
In a series of videos, on our online platform, I take you through the key frameworks and strategies that will enable you to:
Support your team, as well as yourself, so that you can build a stronger school.
Improve the operational and emotional workload.
Strategically plan ahead to make the most of this time.
Sadly, if you're not using this time to build a stronger school, if you're managing day to day, then it's highly likely you'll have a weaker school when schools fully return.
See below for more details about the content.
Will it help in the way you need?
A few weeks ago, I set up a support group for heads, where I share key knowledge about how to navigate this time and build a stronger school. The feedback from this has been superb and I've been asked by many others if they can have access to this information.
As a result, I'm opening up the essential knowledge base you and your leadership team need to navigate the crisis.
Heads who are in the group are using this knowledge and they have found it invaluable in charting the path ahead and building a stronger school:
'Sonia has put this crisis into perspective and has helped our team to see the endless opportunities that there will be in the future. This course is crucial for any team wanting to regroup, reflect and reinvent the future!'
30th April 2020 – James Greenwood, Headteacher, Manor Leas Junior Academy
'The course so far has been brilliant. The content is easy to access and the videos are very user friendly, quick and give you what you need to help you. I cannot speak more highly of Sonia, her knowledge and understanding of what we need is simply amazing! '
1st May 2020 – Joanna Savidge, Headteacher, Clockhouse Primary School
'Every topic you need is covered. From crisis management to planning ahead, from communication to stabilising your teams. All you need is there. Even how to successfully carry out difficult conversations remotely is covered. And there are tech top tips too. You can dip in and out of the materials as and how you like. I cannot recommend these resources highly enough.'
1st May 2020 – Rebecca Harris, Executive Headteacher, St George's Hanover Square CE Primary School, St Barnabas and St Philips' CE Primary School
More details about the content:
This is about quality not quantity – I've kept the videos short (the average length is 10mins) and we get straight to the point. You haven't got time to watch 20 one-hour videos!
Here is a selection of what is covered:
The fundamental frameworks for planning ahead which covers:

The 4 key frameworks for moving through the crisis – this will help your leaders plan ahead
The dip that is coming and how to make it strengthen your team – otherwise it will weaken your team
How to proactively prepare for each stage that's coming

Crisis management to ensure your school is robust and efficient – sadly even if you think it is, it probably isn't…
Strategically planning ahead to make the most of this time:

The leadership principles you need to live by
What to focus on to strengthen your school
Balancing equity and fairness within the team as we move forward – how to decide how much everyone works right now and communicate that well

Critical communication:

The key messages you need to keep communicating to build a stronger school – they are different for each school, but easy to work out for yours
How to communicate effectively throughout the crisis
How to communicate the difficult decisions your making so people can accept and support them rather than complain

Managing the huge emotional workload that exists:

Stabilising the team and making sure everyone knows how to keep their oxygen mask on and help others too
How to spread the emotional workload, not to burden, but to strengthen the team and support the community – most leaders are carrying a lot of the emotional workload and this needs to, and can, change in a way that is supportive to the team

How to get the team working well now

Practical tips for home working, remote working and more

And more.
Please note: I'm not covering any of the guidance from Government/DFE as this is well covered by others.
You're not on your own. I'm here for you.
I've helped so many headteachers since this crisis began – let me help you and your school navigate this time and build a stronger school from it.
My fear is if you're not building a stronger school at this time, then your school will be weaker when we come out of this.
The investment for this support is £399+VAT per school.
To purchase please complete this form or click the button below: https://ukheadsup.com/stronger/
This support is available to buy until 5pm on Friday 15th May. Why? Because the more time that goes by the more ground you lose in making your school come out of this stronger.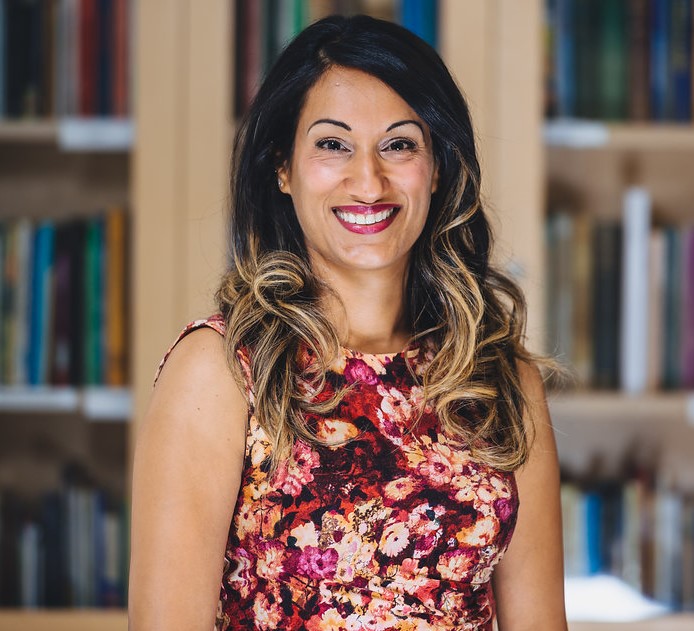 I look forward to supporting you and your school emerge stronger from this crisis #strongertogether
Frequently asked questions:
How much is this? A one off cost of £399+VAT per school, and you can give access to the school's leadership team (SLT and MLT).
How do I sign up? To purchase please go to: https://ukheadsup.com/stronger/
Or click this button:

Will more content be added? Yes. This support will be in place until the end of June, and as we move through this crisis I will continue to add the information you need most to help your school and community through this now and for the future.
What if I'm an executive head of several schools or part of a MAT? You need to buy the support for each school you want to have access to it.
How long have I got to buy into this support? Until Friday 15th May. Why? Because the more time that goes by the more ground you lose in making your school come out of this stronger.
Can I buy into this after the 15th May? No. The more time that goes by the more ground you lose in making your school come out of this stronger.
How soon will I have access to the video content? Within 24 hours of signing up.
Who can access it within my school? Leaders in your school: SLT and MLT. You can share the link you are sent with them so they can access the support. They must sign up with a school email address.
I would recommend sharing this with leaders only as it's about leadership.
How does the school pay? We will send you an invoice.
How long will I have the videos for? Content will be added up to the end of June 2020 and you'll have access to the videos until the end of the next academic year (July 2021).
What is your online platform: Our online platform is powered by Kajabi, which we've used for over 4 years.
If you have any other questions please email me directly at sonia@ukheadsup.com